Teva Children's Hurricane XLT2 Toro Black
Teva gave the iconic Hurricane XLT a fresh comfort upgrade, outfitting it with soft heel-strap padding and a new, modern sole featuring even better traction than ever before.
Features:
Water-ready polyester webbing upper is extremely durable and dries quickly after getting wet
Easy hook-and-loop closure comes on and off quickly and gets the fit just right
EVA foam footbed cushions and softly supports for all-day comfort
Rubber outsole for great traction
Size Chart: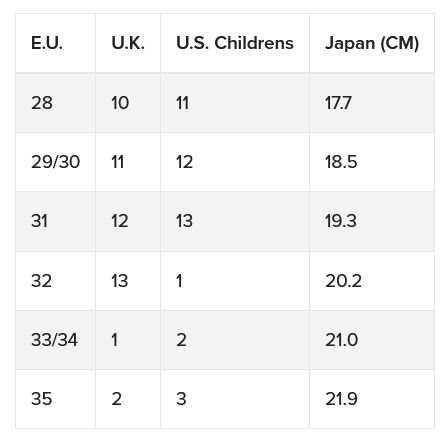 In 1984, a Grand Canyon river guide stumbled on a truth that would forever change the footwear world: inside every person is an adventurous spirit waiting to be tapped. He realized that the only thing holding anyone back from the lifestyle that he loved was a simple invitation. Something to reassure them...to give them the confidence to jump in. So, he built that invitation. 

The Teva Original came from humble beginnings -- an old Velcro watch strap attached to a flip flop -- but it has grown into an icon that speaks to the masses. People around the world have accepted the invitation to adventure and adopted the "strap in and go," spontaneous, go-anywhere, do-anything mentality that the Original stands for. Everything that we do, and everything we make is in service of the adventurous spirit, because we know that unscripted moments are the ones that turn into the best memories.